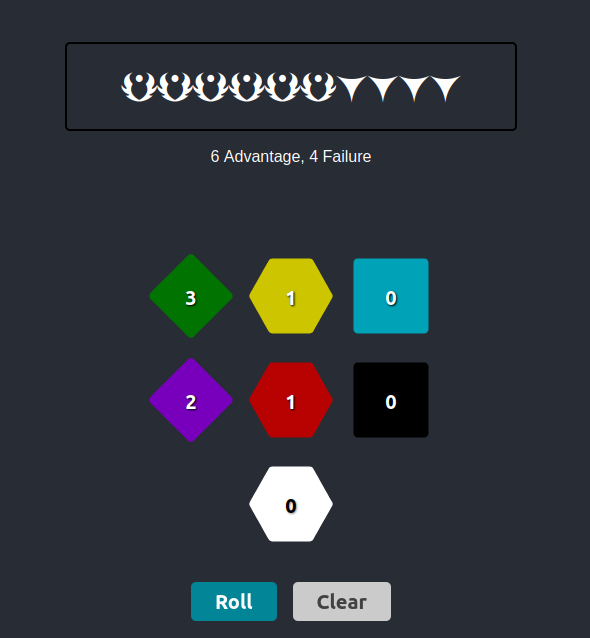 Project Overview
This is a simple dice roller app for the Star Wars: Edge of the Empire tabletop game. It's a React app that I slapped together over the course of a few days.
I built this for my gaming group because we play remotely, not everyone has dice available, and the dice roller we had been using previously became unavailable. We weren't able to find an alternative that we liked, so I just made one. 🙂
The glyph font was supplied by the fan community, as were the dice layouts that I used for reference to create the roller.
Project Links