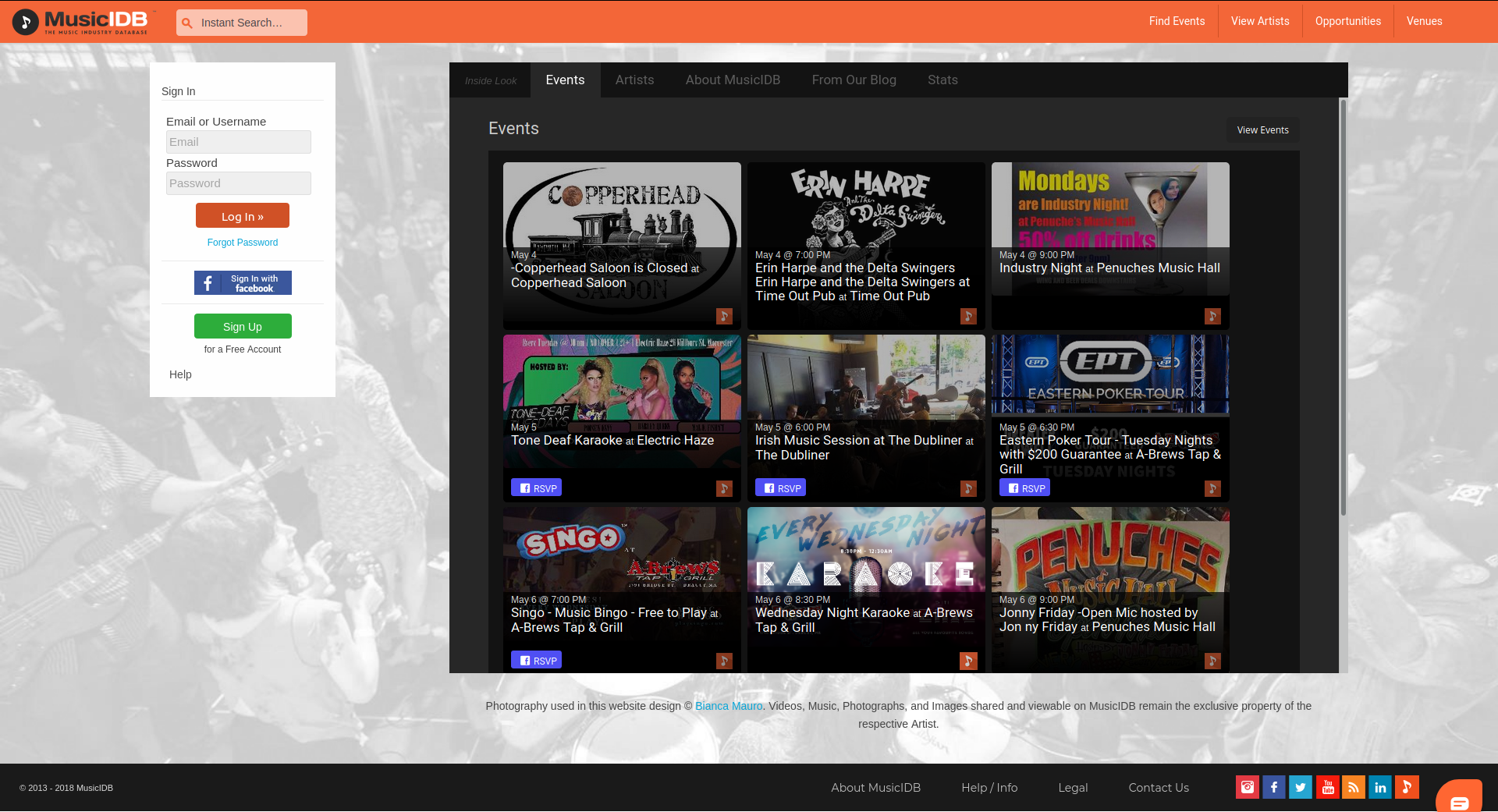 Project Overview
I am a co-founder and act as CTO and lead developer for MusicIDB.
MusicIDB, or The Music Industry Database, is a web application that we designed to solve the problem of live event booking and management in the music industry. It also serves as the go-to listing for live events, artist information, and more. We have been operating since 2012, and it is a great ongoing learning experience.
We began with a focus on connecting artists to event promoters, enabling artists to get gigs for free, and offering promoters an organized way to manage their events at a monthly cost. Since then, we have opened up the booking and promotion experience to all users for free, and we now focus on giving venue managers a complete solution to book, manage, promote, and display their events.
We are constantly evolving and thinking about how we can simplify, modernize, and solve the problems with booking and promotion in the music industry. If you're interested in what we do, please don't hesitate to reach out.
MusicIDB is a custom built Java web application, and the application is hosted in AWS.